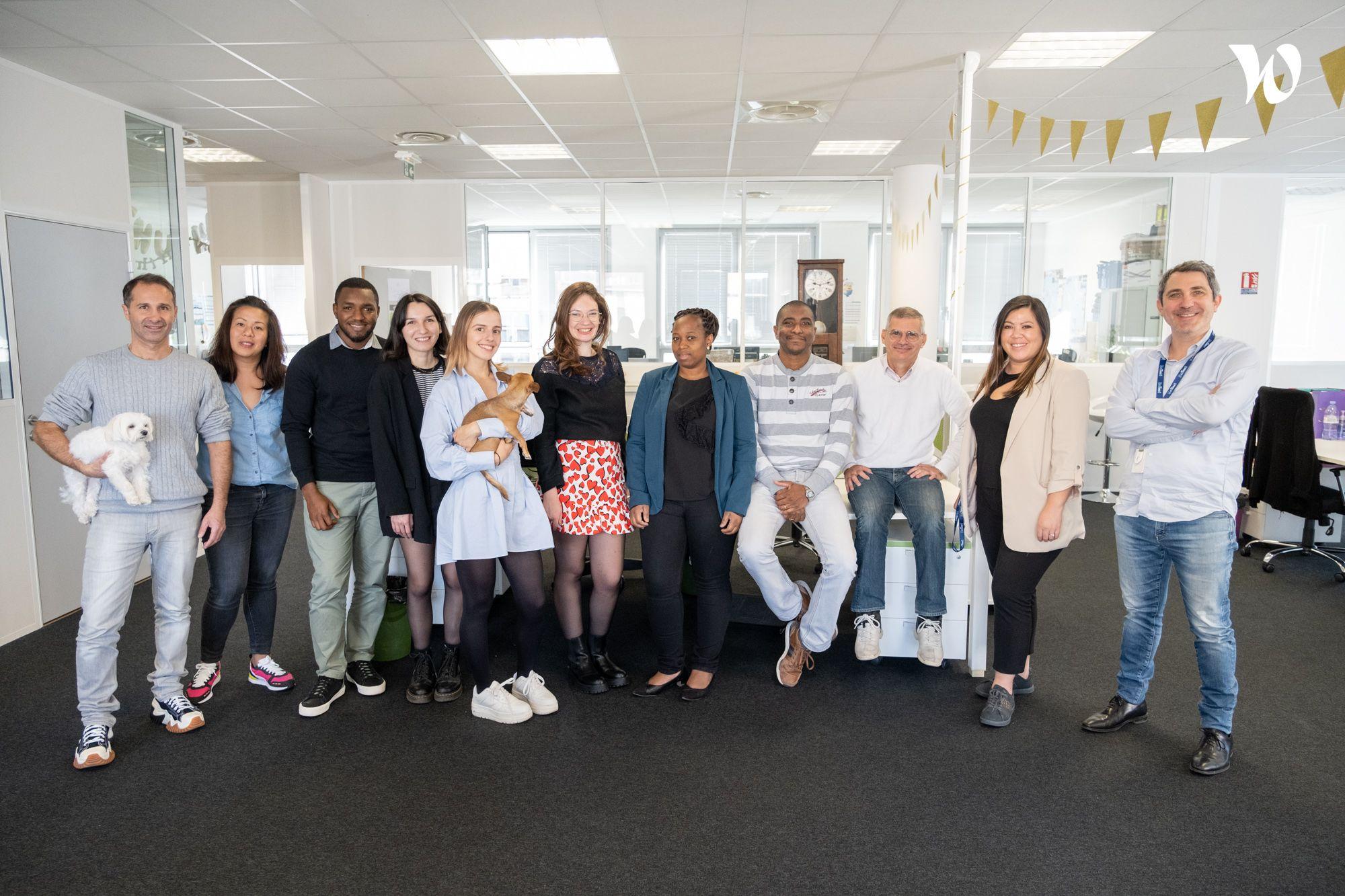 e2Time.com is a reference SAAS software in Time and Activity Management (TAM) aiming at automating and simplifying HR tasks including
Leave management
Expense reports
Scheduling
Strict HR regulations
One of the great strengths of the e2Time.com offer is its ability to adapt to the multiple HR rules specific to each company and business.
www.e2time.com
Manager
Claire Cueugniet, Marketing Director
Needs and challenges
"Before Dokey, I was already using positioning analysis and monitoring tools such as Ranxplorer, Hubspot or YoastSEO, but they didn't give me precise suggestions for writing content.

When I redesigned the website, I did not necessarily bet on the right keywords at the beginning, as they were either too competitive or not or not searched enough. I was able to rectify this with Dokey."
The use of Dokey
"We started using Dokey exactly 1 year ago, in March 2022, to help us in writing articles.
I will use both long tail keywords to be positioned in the TOP 3 of the Google SERP; but also more competitive keywords for my product pages, since we are positioned on a very competitive market. For example, for the keywords "presence management" or "time management" the work will be more complex, and this is where the the use of Dokey is very relevant and effective.

The scoring feature is also very addictive and pushes us to go further. It also provides a kind of motivation and competitive spirit."
The results obtained
"We especially saw a big difference in terms of traffic and the number of keywords referenced in the TOP 50: we went from 200 to 2000 keywords in the top 50!
On the TOP 3 it was a bit more work due to our very competitive positioning, but we still managed to position ourselves on 28 keywords in the top 3!
On the other hand, we managed to reduce our Google Ads budget while increasing our conversions, which is due to our SEO work."-
Testimony
"Sometimes it feels like you've followed all the SEO codes and you don't necessarily know how to do it better. Thanks to the use of Dokey, I was able to go further and better understand how SEO copywriting works."