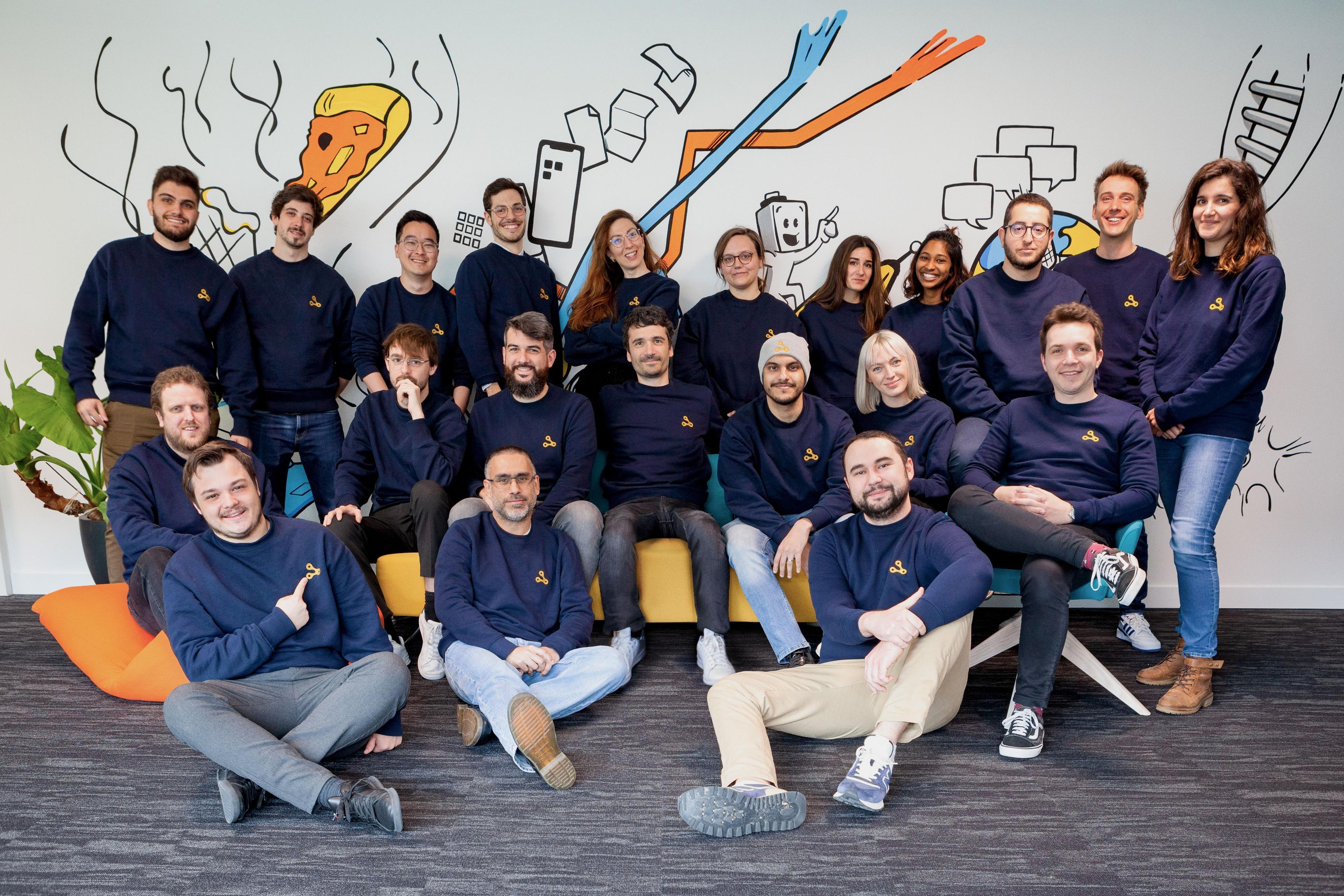 230 TOP 3 organic keywords
Axonaut is the reference software for SMEs/SMBs wishing to facilitate the day-to-day management of their activities. Launched in 2017, this software offers a multitude of functionalities covering accounting, quotation and invoicing management, sales and marketing management, project management and inventory management.

Axonaut's primary objective is to become the undisputed reference in the French management field.
axonaut.com
Manager
Quentin Leymarie, Marketing Manager
Needs and challenges
"Despite my studies at business school, I was never taught the concepts of digital acquisition, SEO and SEA. So I had to acquire this knowledge on my own, without having a pre-established strategy or guiding principle. That's why we decided to structure our company accordingly and set up a dedicated SEO team within Axonaut. To achieve this goal, we implemented several tools and methods, including Dokey and Semrush".
The use of Dokey
"Since January 2023, we've been using Dokey, a tool that has been a great help in optimizing not only our new content, but also our old content. Thanks to this tool, we've been able to gain an in-depth understanding of the different techniques and approaches we need to implement in order to improve our skills in this area.

The functionality of structuring articles on a single page has saved us a considerable amount of time, both in structuring articles and in optimizing content. This efficiency also enabled us to successfully complete the complete redesign of our blog. "
The results
"In terms of results, we've seen a clear improvement in our positioning on organic search results. We saw a significant difference in traffic and the number of keywords referenced in the Top 50: we went from 4,300 to 12,000 organic keywords!

As for the TOP 3, our positioning was more difficult due to strong competition, but we nevertheless managed to get 230 keywords into the top 3!

What's more, thanks to our SEO work, we managed to reduce our Google Ads budget while increasing our conversions. This demonstrates the effectiveness of our SEO efforts."

Testimonial
"The Dokey tool has been invaluable in our copywriting process, providing us with a clear structure and guiding thread. We particularly appreciate the ability to optimize our content using all relevant keywords.
What's more, Dokey's interface is simple to use and uncluttered, which greatly facilitates our user experience."